The capital, largest and a bustling city of Spain with a lot of museums, restaurants and an amazing nightlife that starts late, like really late, so you have to be an owl to enjoy it is what defines Madrid. With a lot of historic sites, major places to visit are :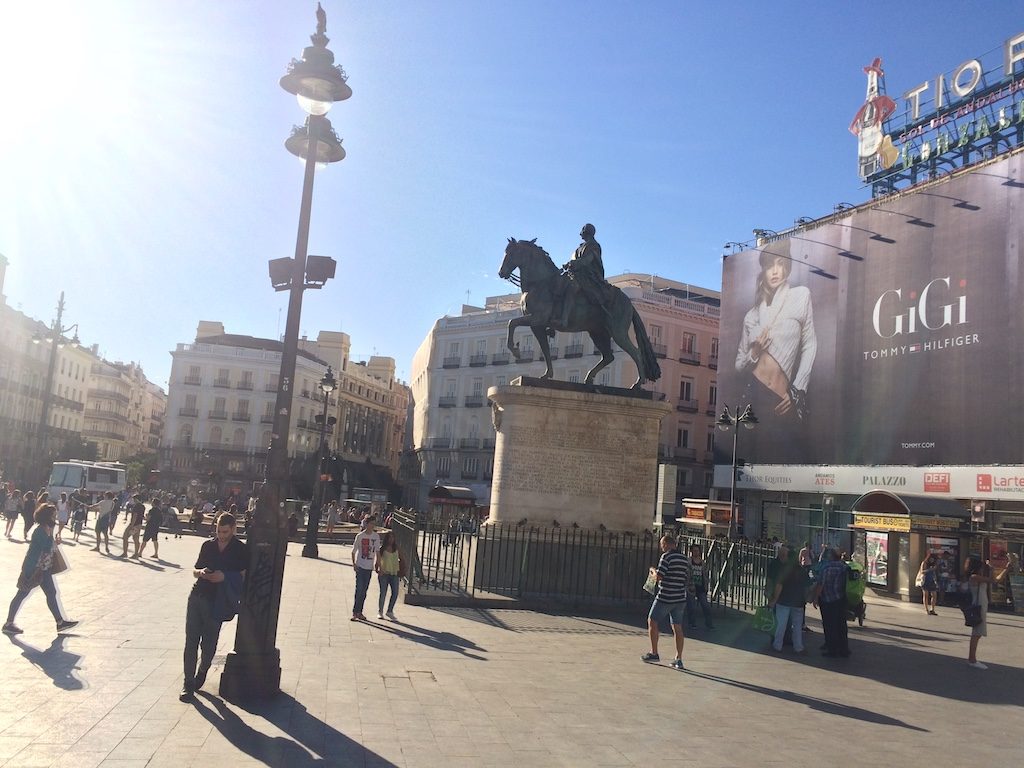 Palacio Real (Real Palace) or the city palace, depicting the history of Madrid in the princely times
Plaza Mayor – The main and central square with amazing streets leading to shopping places, theaters, endless Tapas restaurants, and bars which are filled with both locals and tourists in the evening times, a very peppy place with a lot of street performances and activities that for sure would keep you on your toes.
Prado Museum– One of the world's largest museums, this for sure is not to be missed.
Churros– If you have a sweet tooth, this Spanish traditional delicacy is not to be missed for sure, you will find shops selling churros all around the city but the best ones are found near Plaza Mayor.
Puerta De Sol – meaning the Sun Gate is another happening square in central Madrid which is a just a short walk from Plaza Mayor. The surroundings here are beautiful and also it comes to life in the evening when many people come there for relaxing, eating, having fun etc.
Take free walking tours– like many of the European cities, Madrid also offers many free walking and orientation tours wherein local volunteers come and make you visit the city in groups.
This is a very good activity to know about the local history, places and cultures and that too free of cost which is a boon for backpackers. At the end of the trip, you can, of course, give some tips to the guide but it's up to you.