The land of smiles, Thailand is gaining a lot of popularity amongst the tourist circuit throughout the world as it has something for everyone whether you like to be in the lap of nature, have a relaxing time under the sun on the pristine beaches, dance your heart out in the amazing nightlife, experience the diverse marine life , lip-smacking food or the world-renowned Thai massages. With its capital Bangkok being ranked as the number 1 tourist destination in terms of tourist arrivals inflow and also the easy visa processes, Thailand is emerging as a tourism giant and one of the most favorite destination amongst the backpackers.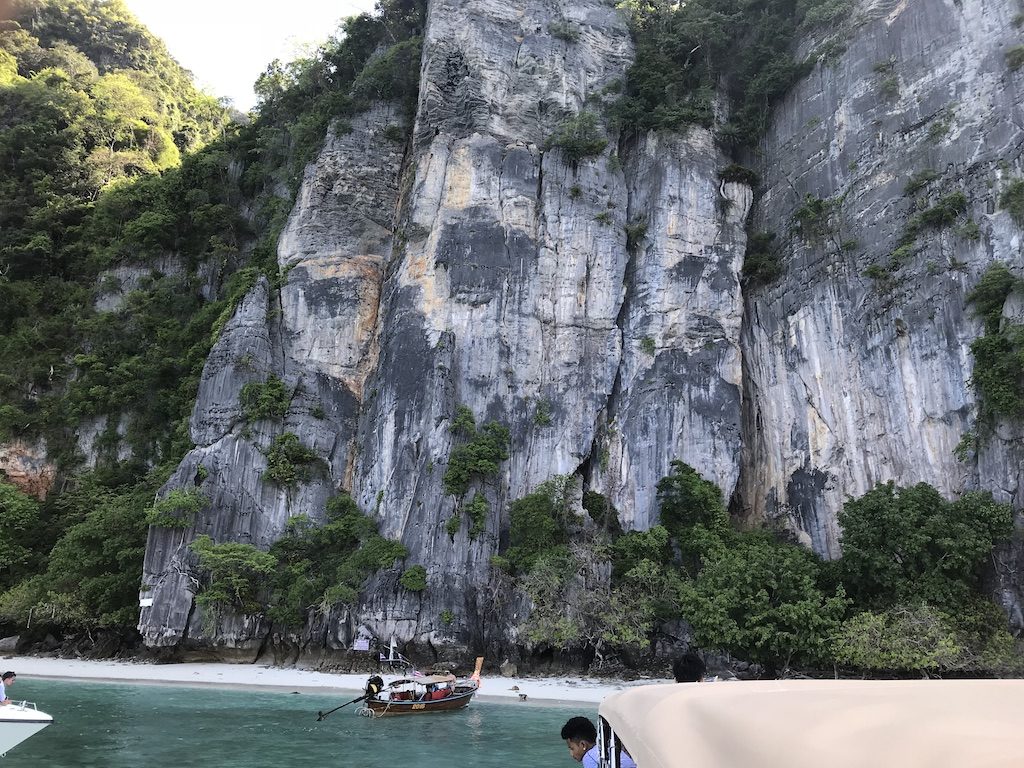 There are a lot of places and a lot of ways to explore this beautiful country. Here is a general guide to visit Thailand.
Reaching and getting around Thailand
With Bangkok having air connectivity from all over the world and being the major hub for people flying to Southeast Asia, Thailand enjoys year long inflow of tourists. Bangkok is also well connected to the other cities of Thailand via road, rail, and air. There are a number of low-cost airlines operating in the country which makes it way easier and cheaper to get around and know the different regions. Whether you wish to go to Phuket, which is down South or Chiang Rai up in the North, there are regular and economic flight connections. After reaching the cities, the best way to get around is renting a scooter or a bicycle and explore the places like a local. In addition to this, the best option to get around is tuk-tuks and songthaew (the red or blue trucks). You can also use Grab, the affordable taxi booking app which functions throughout Southeast Asia. Getting to and from the airports is also very easy and cheap as the public transport has frequent and quick services.
Eating the Thai way
Thailand offers a variety of food with every region having its own version of the same dishes. The food can be mild and spicy too depending on your taste. As being a coastal region, Thailand has many different varieties of seafood available but try eating at clean places, as sometimes unhygienic places are a cause of food poisoning. Keep yourself hydrated as its very essential because of the scorching sun and humid climate. Savor the amazing varieties of tropical fruits and juices which are very healthy. For vegetarians also there are a lot of options to choose from and almost every major cuisine can be found in the big cities and tourist towns. Street food is fairly priced but it gets expensive if you have it at high-end restaurants and hotels.
Stay
With every kind of visitors, from backpackers to the luxurious travelers coming to visit this country, it offers accommodation that suits every pocket right from cheap hostels to ultra-luxury hotels, resorts, and villas. There are plenty of options starting as low as 7 USD per night. Depending on the particular city or town you are in, the cost may vary a little bit. My suggestion would be to mix and match, i.e in a city like Bangkok, its good to sleep in a cheap hostel and save a few bucks for a more relaxed stay at a resort in Phuket.
Just pack your bags and live it for yourself, Thailand awaits everyone with a smile.